Shop on Appointment via Bookings!
Login
Log in if you have an account
Register
By creating an account with our store, you will be able to move through the checkout process faster, store multiple addresses, view and track your orders in your account, and more.
Create an account
Cool customer Tobias
In this series of portraits on the cool customers at Store Du Nord, I'm having a chat with Tobias. 
I've met Tobias a few years ago through a mutual friend and, over the course of time, a friendship has develop which even led to me asking Tobias to check out the brand Motiv during his exchange in Beijing. I was having a chat with the guys from Motiv early 2019 but of course it was quite difficult to see what their brand was all about from such a distance, but luckily Tobias was able to visit their studio and he was so excited about the brand that I eventually ended up buying the brand by using a PDF file with the collection. Whatever works, I guess...
So now my question for Tobias is, how are you experiencing the world of Store Du Nord?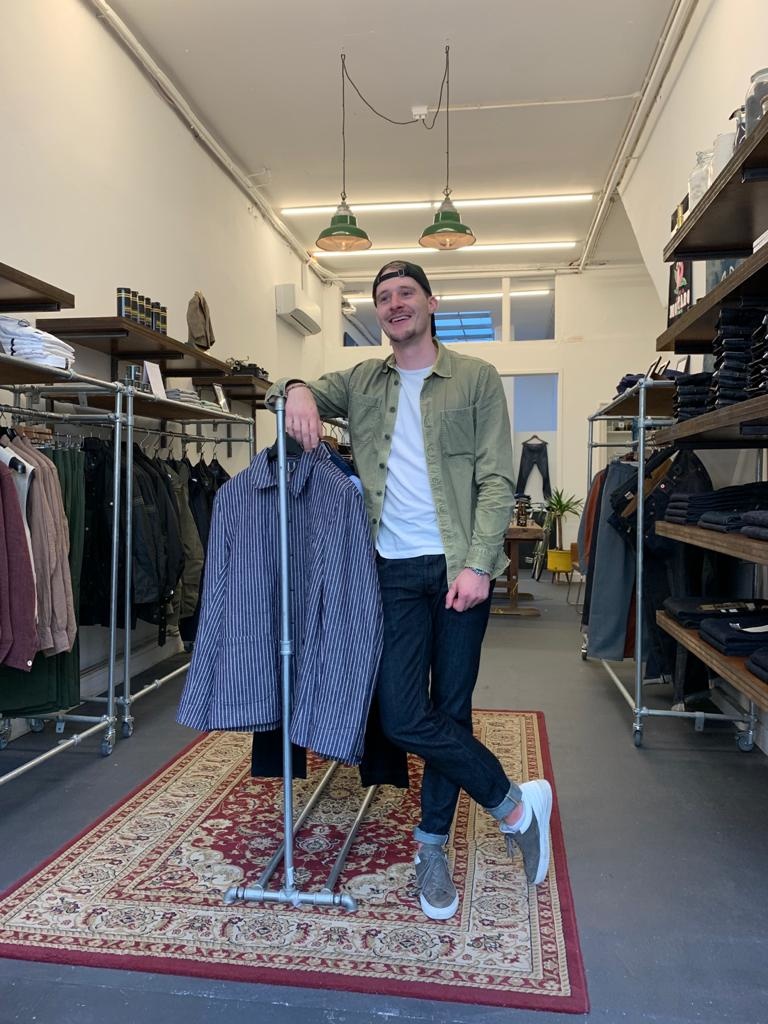 Tobias in his favourite denims by Japan Blue Jeans via Store Du Nord
SDN: Well Tobias, I've already told a few bits about it but, how did you "discover" Store Du Nord?
Tobias: I've discovered Store Du Nord through our friendship. When Jeroen told me about his ambitions to open up his own shop, I immediately knew it would be about products that he fully believes in and that have a story to tell. Seeing brands such as Japan Blue and Motiv makes this a truly unique store that I really enjoy visiting.
SDN: Considering the amount of coffee you consume here, it's pretty obvious you enjoy this place... How would you describe your first visit at Store Du Nord, and the ones after that?
Tobias: My first experience here was great! The space and the unique collections (especially the denim items) are very impressive. And yes, at Store Du Nord there is indeed a fine cup of coffee that I enjoy all too well, something which Jeroen again has a story to tell about! Nowadays I visit the shop quite often to check some new items and have a chat with Jeroen.
SDN: Okay, so jokes aside, it's great to hear you experience the store in the way i actually intended it. Are there certain elements at Store Du Nord that you especially value?
Tobias: The sincerity and knowledge that Jeroen showcases at Store Du Nord is quite unique, the store has its own identity and that's hard to find nowadays. Additionally, I always find the collection to be very interesting as he keeps bringing in garments that are made in a very unique way.
SDN: One of my personal goals is to always find the rare items at a brand. With that in mind, what's your favourite item that you've purchased here up till now?
Tobias: I've been able to find a few items by now but the one I enjoy a lot is my Japan Blue Jeans, which were my 2nd purchase. These were my first raw denim jeans, it was just a matter of time before I bought one. Jeroen gave a lot of advice on how to take care of these kind of jeans, something very important to learn about when you're a "denim rookie" such as myself!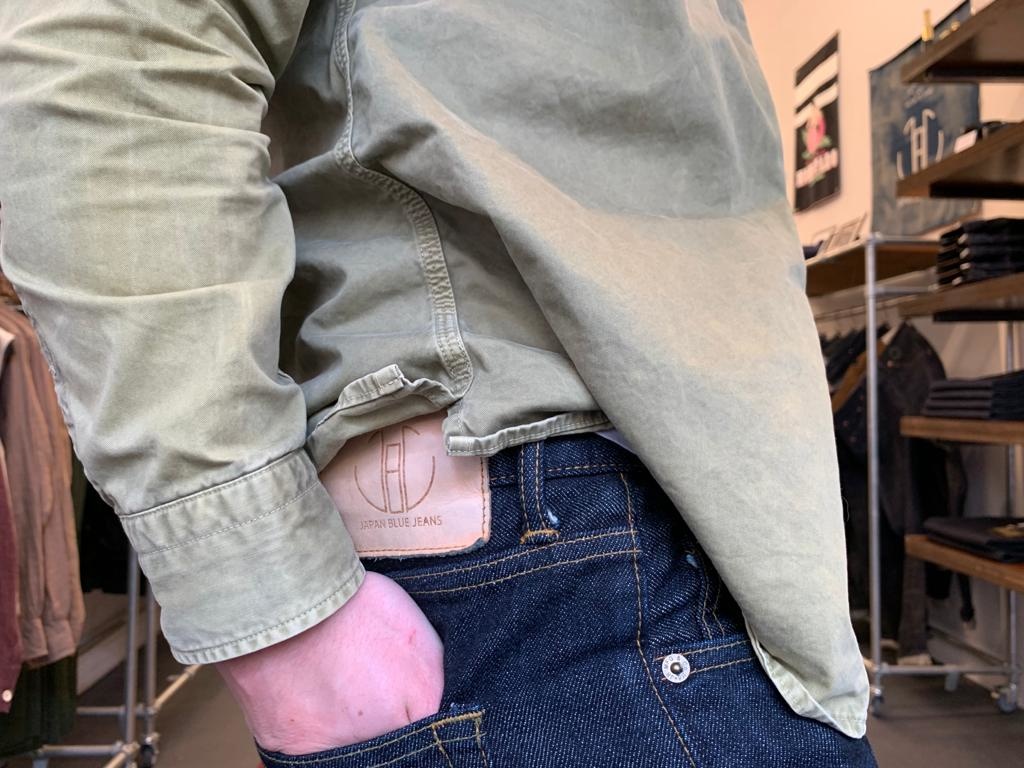 Close-up of his favourite pair of Japan Blue Jeans
SDN: Those jeans are indeed a great pair to start with in the world of raw denim. With you being so happy with your purchases, would you recommend Store Du Nord to your friends as well?
Tobias: Absolutely! Store Du Nord is a shop where you can finally find new brands that nobody else carries in Den Haag. Aside from the brands, the store has a very typical look and feel and it is definitely worth it to browse around here. Being so excited about my Japan Blue Jeans, I'm already telling everyone I know about these jeans and where I got them!