Shop on Appointment via Bookings!
Login
Log in if you have an account
Register
By creating an account with our store, you will be able to move through the checkout process faster, store multiple addresses, view and track your orders in your account, and more.
Create an account
Cool customer Gerard
In this series of portraits on the cool customer at Store Du Nord, we're meeting up with Gerard. We actually go back a few years when I was selling some premium denims through Ebay, and we eventually met a few times more to talk about jeans, workwear and vintage styles. Store Du Nord has become a frequently visited place for Gerard, and I'm a bit curious to know what he thinks about it!
SDN: Well Gerard, here we are. Let's start off with how Store Du Nord crossed your paths...?
Gerard: I mainly think our mutual love for quality denims is what made us cross paths, even before Store Du Nord existed. You had the plans but not the real thing. We even talked about me doing some interior construction for the store, unfortunately we couldn't fit it in the agenda.
SDN: With the store being a reality now, how would you describe your experiences here?
Gerard: The overall customer experience is very pleasant. In everything you can tell that Jeroen has a lot of experience in retail, and denim specifically. There's a lot of fun and joy and Jeroen shows that, making it an absolutely enjoyable shop experience.
SDN: Very kind words Gerard, thank you! Any specific things that you value even more?
Gerard: What I like is that the concept caters to various types of quality aficionados. As there's such a diverse mix, it gives you the opportunity to discover different styles. There's a section dedicated to workwear and raw denim, a few bits of more formal wear with jackets and some smart shirts and basically everything in between. Normally you'd might miss these styles, but now it blends very smoothly. But what I appreciate most is that you can really find the best Japanese, European and North-American denim brands at Store Du Nord. I really enjoy the fact that he store is not committed to just 1-2 brands but tries to bring the best brands all to one place. What I also appreciate is the fact that Jeroen is aware of the environment and acts accordingly, like the most recent initiative to collect and upcycle jeans. Jeroen goes out on a limb for that and hopefully that too will be a success.
SDN: Great to hear these kind words! In terms of the future, any specifics you would like to see?
Gerard: Regarding brands, I'm a fan of Mister Freedom, Sugarcane and Samurai Jeans but as you carry Momotaro, that part is pretty well covered. 
It would be nice to see more events, but with the current Covid19 it will be hard to organise. Although... you do manage to set up some nice small events in a safe environment. Events like the Charcuterie tasting with the Cordemeijer family, or the Barbour & Whisky event come to mind. Unfortunately the Denim Hang is cancelled, hopefully we'll celebrate that one in a big fashion next year. It's nice to see that Jeroen tries to connect with customers through informative, fun events.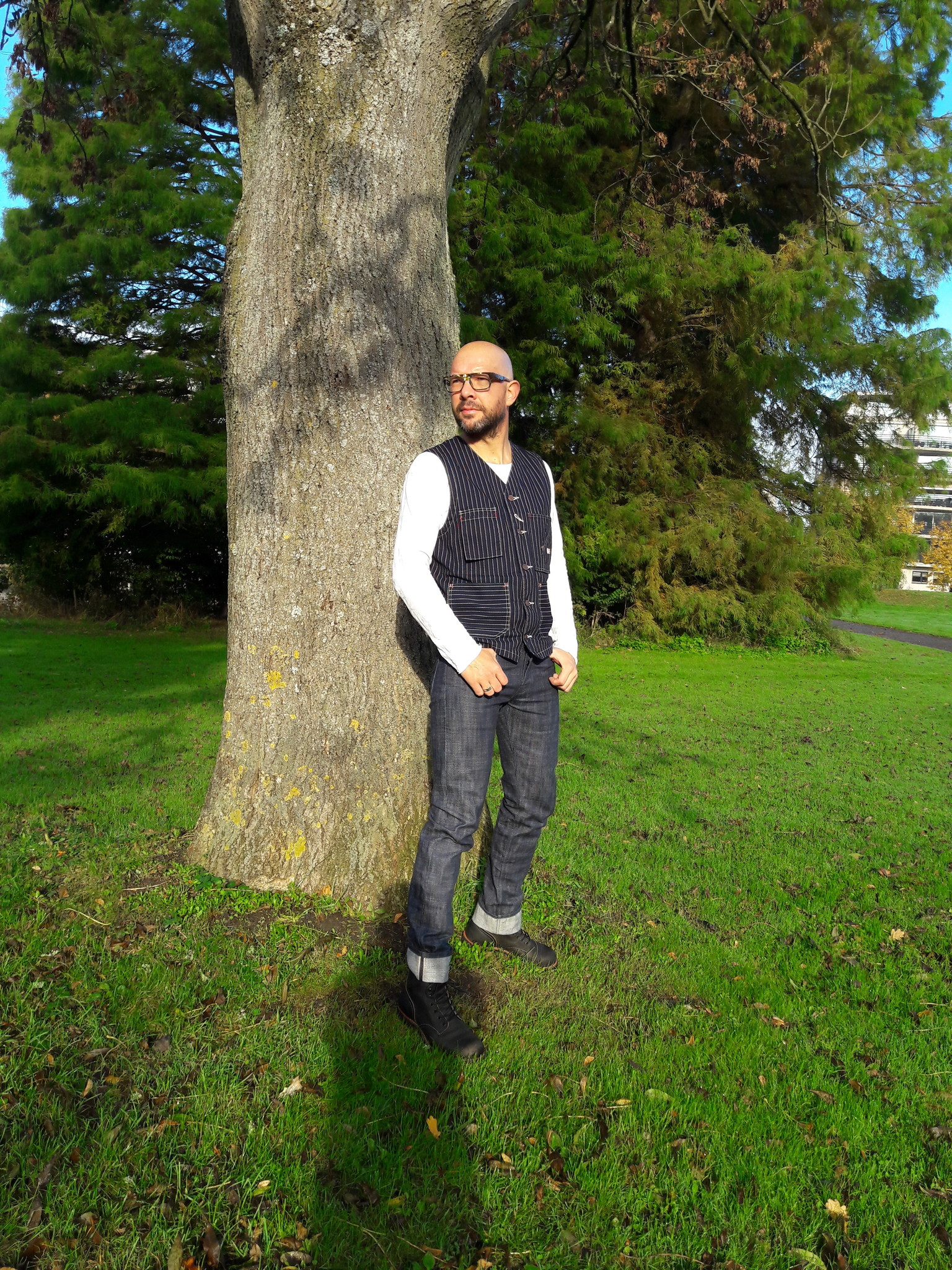 Gerard in his TCB vest and Du Nord x Companion Denim collaboration jeans.
SDN: It is indeed a challenge, luckily we can still find a way to do it safely. Now, let's talk about what makes you happy! What are a few of your favourite items that you found at Store Du Nord?
Gerard: The jeans by Companion Denim are an absolute favourite, especially the collaboration jeans by Du Nord x Companion Denim. I'm very pleased that I was able to get one of the only 14 pairs that were made. Companion Denim is the absolute best denim brand in Europe and in terms of finishing and details, I feel they even top the Japanese brands. I'm also very happy with my TCB vest, a nice old-school workwear style and definitely a brand to watch.
SDN: You do know how to pick them! Would you recommend Store Du Nord to your family & friends for that matter?
Gerard: Absolutely!