Shop on Appointment via Bookings!
Login
Log in if you have an account
Register
By creating an account with our store, you will be able to move through the checkout process faster, store multiple addresses, view and track your orders in your account, and more.
Create an account
Cool customer Ben
In this series of portraits on the cool customer at Store Du Nord, we're meeting up with Ben. I've gotten to know Ben as a huge lover of craftsmanship, something which we can discuss endlessly about during his visits at the store. Next to that, I truly appreciate the more in-depth talks with Ben on various topics. So how does Ben experience the world of Store Du Nord?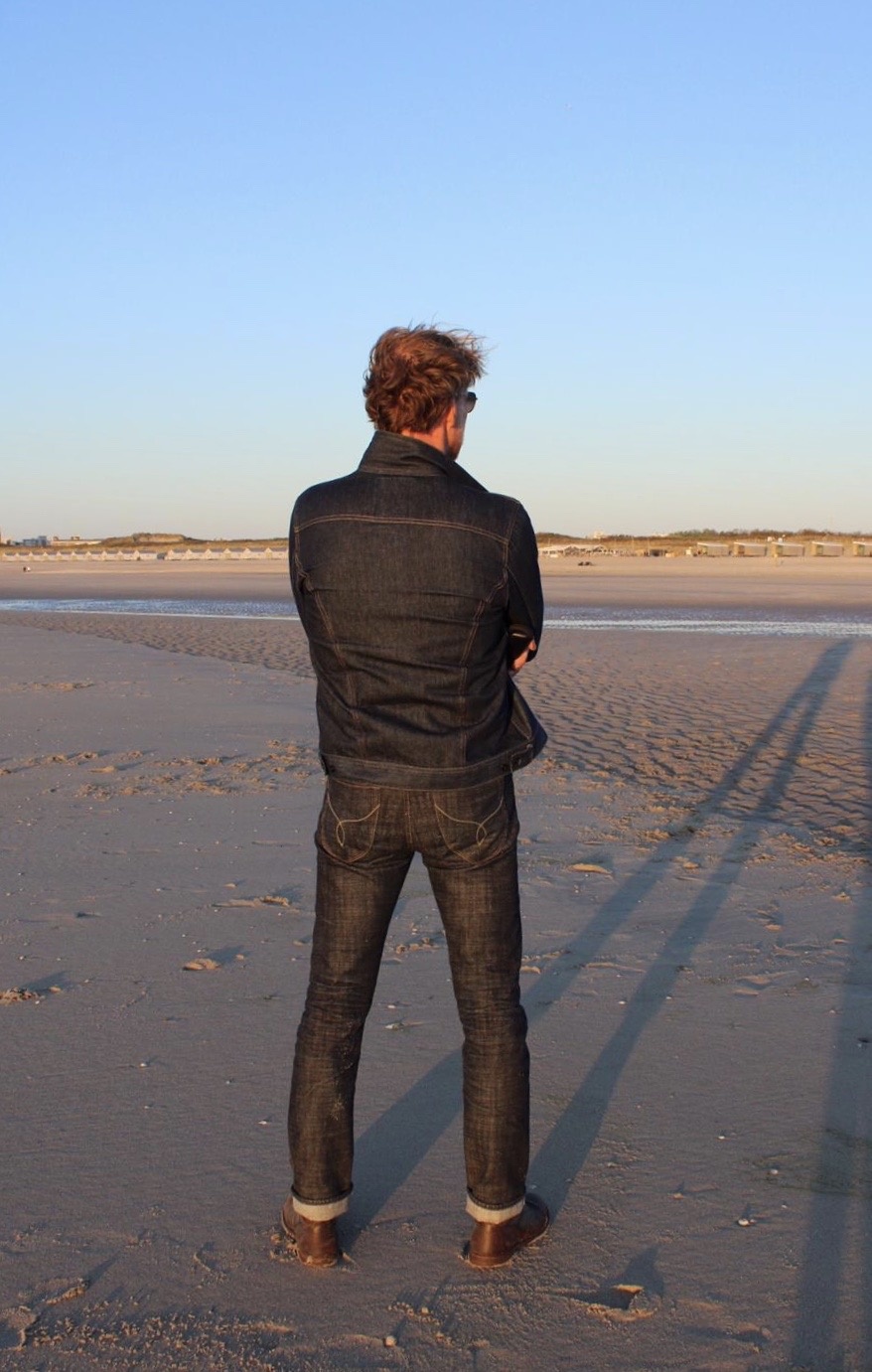 Cool Customer Ben in his favourite Companion Denim jeans, bought at Store Du Nord
SDN: Ben, how did you first discover Store Du Nord?
Ben: I first noticed Store Du Nord because it's located next to Benoah Barbers, the barbershop where I get my hair done. Seeing the store, it immediately caught my attention as it was carrying denim brands I haven't seen at any store in The Hague yet. Brands such as the Japanese denim by Momotaro Jeans and Japan Blue, and also Tulp Jeans from The Netherlands.
SDN: Good to hear that it piqued your interest early on. How would you describe your first experience with Store Du Nord?
Ben: During my first visit, I didn't make a purchase but I did meet with Jeroen. His philosophy was something that genuinely appealed to me. Collections from smaller brands with a story, well made, not trendy per se but contemporary without being too classic. Clothing that you can wear for a long period of time and, with wear and tear, develops a nice patina making the items more personal and, in some way, makes you feel attached to it. 
On my next visit I purchased a LEE 101 Rider Dry Denim Selvedge, and a Barbour wax coat. Two pieces that I've worn intensely ever since, and I even picked up a second pair of the jeans.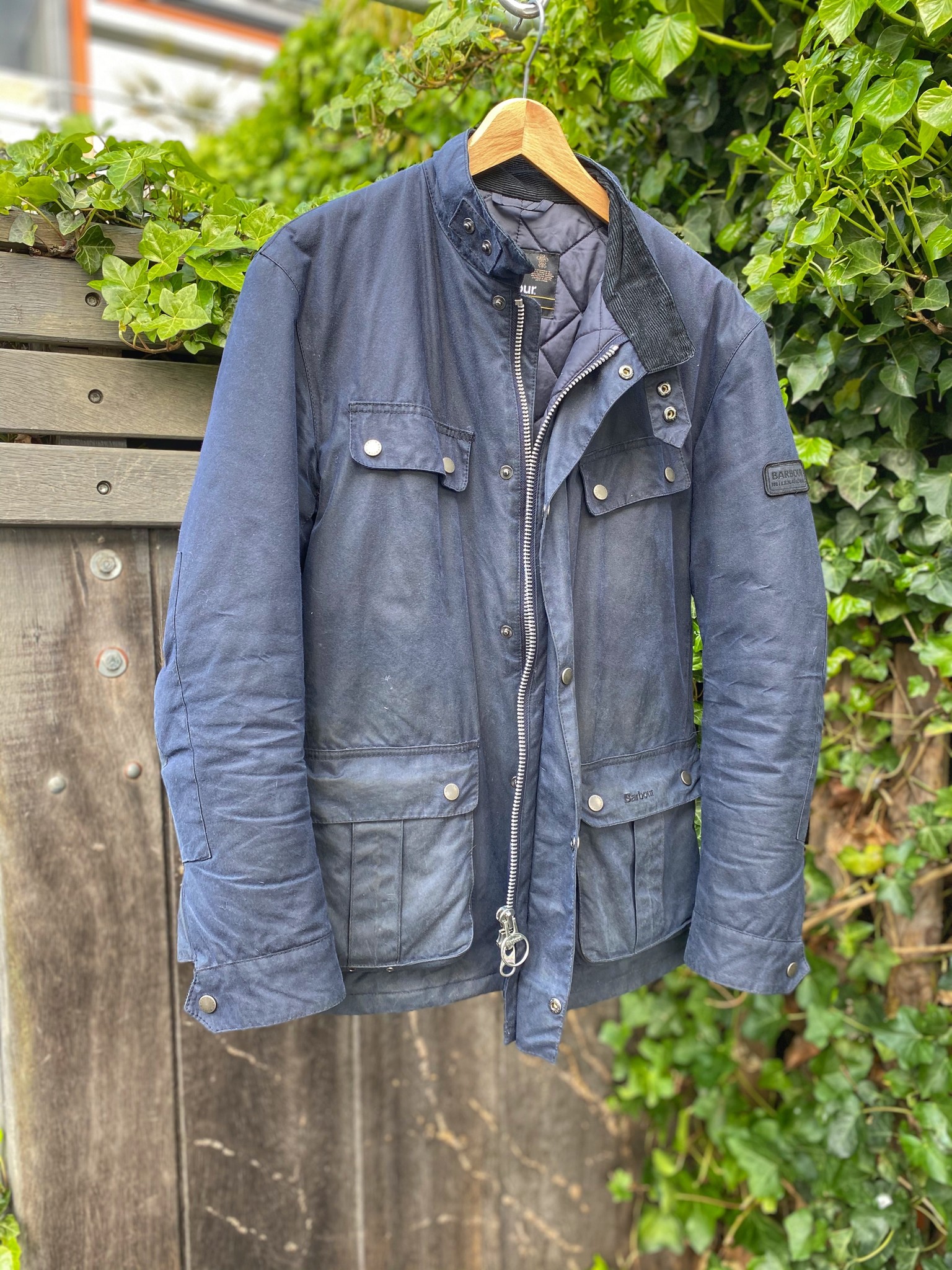 Ben's Barbour International Duke wax coat, worn in
SDN: Yeah, that was really nice to see that you enjoyed the jeans so much, that you decided to get a second one! Are there certain elements at Store Du Nord that you appreciate especially?
Ben: I find Jeroen's personality very pleasant. He actually doesn't make a real effort to sell you something, instead he asks questions and tells stories about the collection. He often knows the makers personally, making the purchase of an item a real special experience.
His story and why and how he started Store Du Nord is very inspiring to me.
Next to that, I find the collection very evenly balanced. Premium raw denim items sit well with quality basics such as shirts, the beautiful outerwear by Barbour and Norwegian Rain and some unique, special items you won't find anywhere else in The Netherlands.
SDN: So what's, currently, your favourite item that you bought at Store Du Nord? And why?
Ben: That's gotta be my most recent purchase, becoming an instant favourite. A very well made special jeans by Companion Denim, a small 'one man denim brand' from Barcelona. The jeans are beautifully constructed and houses a few very special details. I've heard some good stories about the brand on various online denim forums, really pleased that Jeroen brought this brand to The Netherlands.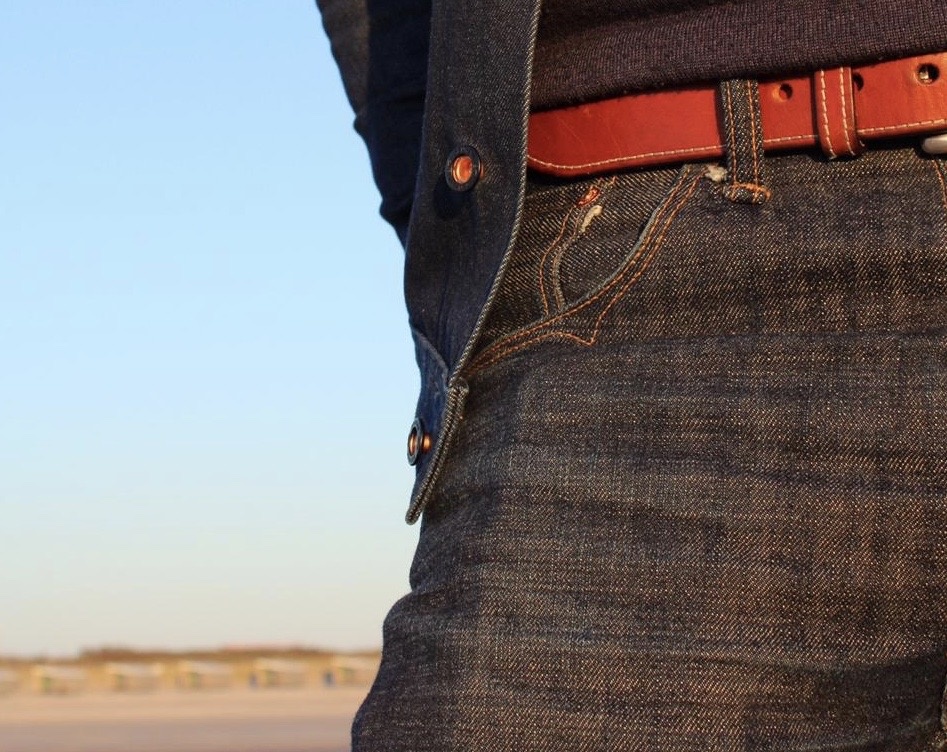 Ben's Companion Denim jeans, close-up
SDN: Those are indeed some great jeans, with a great story as well. So what would you like to see at Store Du Nord in the future, whether it be regarding collection or the atmosphere, or something else?
Ben: I'm quite confident that Store Du Nord will keep surprising me with special collections. I'm actually quite curious about the stories of other customers, so things like a 'social client event' would be very interesting to me. A visit to Store Du Nord, and meeting Jeroen, is something I can highly recommend to everyone!