Shop on Appointment via Bookings!
Login
Log in if you have an account
Register
By creating an account with our store, you will be able to move through the checkout process faster, store multiple addresses, view and track your orders in your account, and more.
Create an account
Staying relevant in 2020 and beyond
03 Jan 2020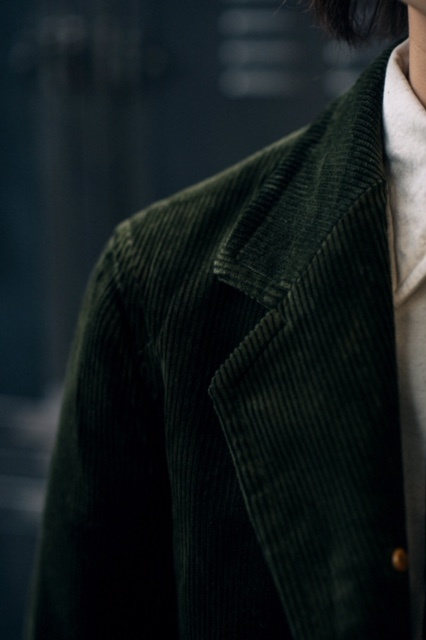 Opening my first store in 2019 has taught me a lot.
I thought, with my 20 years of retail experience, I could build and run Store Du Nord easily. I knew what worked when it comes to buying collections, creating the right interior vibes and how to let brands gel.
What was I wrong haha!
Just to be clear: the store is doing well and I've reached the goals I've set yet, the experience could have been greater and I am at fault for that.
Playing it safe is like not playing at all
When I set out to create Store Du Nord, my initial drive was to create a retail experience focused on curated goods, specialty brands and a high level of artisanal craftsmanship. This, combined with a few well-known brands and a strong core collection in basics, would be a formula that should work.
And it did, to a certain extent. 
Some last-minute additions of brands to fill the shop with basics, volume and easy-to-sell garments sort of backfired. They did okay, the sales weren't too bad but it didn't excite my customers. Which makes sense, because they're basics. Basics that you could get anywhere else.
My customers, as I learned quickly, really came to Store Du Nord to discover new, special items and hear the stories behind the brands. They weren't looking for a navy pullover or a white shirt, they were looking for those special corduroy jackets with limited stock. They were interested in Japanese denim and obscure designer brands from China.
So where my store started with a bang in the first two months, I could slowly see sales become more difficult because most of the special items were already sold out and couldn't be restocked. Additionally, the basic brands with the high volumes didn't sell. Shit!!
I realised that by playing it safe with 60% of the collection, I was risking my turnover goals and wasn't relevant anymore. 
So, late November, I made a choice: I'm cutting out certain brands.
Resilience and showing your balls
By making choices and cutting out brands like Olymp and Strellson, I am giving myself the opportunity to go 100% in on collections and brands that I 100% believe in. For me, it is extremely important to tell stories about brands and unfortunately this isn't possible with certain brands.
I made the wrong choices, based on my 20 years experience and by creating a safe yet solid collection instead of listening to myself and have the balls to go beyond the ordinary. 
So, for 2020 I will start to change the set-up of brands in the store. The brands that I'll be cutting will be available till the summer and after that, a space filled with more unique brands will embody the true spirit of Store Du Nord. To give customers the joy of discovering specialty brands that are made extremely well and have a story to tell. 
For me, the journey of 2020 and beyond is about staying relevant. Being resilient, having the balls to make bold choices and to do everything I do with 100%.
I hope to see you again soon!
Leave a comment