USE CHECKOUT CODE 2021 FOR 10% NEW YEAR'S GIFT ON ALL COLLECTIONS!
Login
Log in if you have an account
Register
By creating an account with our store, you will be able to move through the checkout process faster, store multiple addresses, view and track your orders in your account, and more.
Create an account
Perfectly Made in China
21 Nov 2019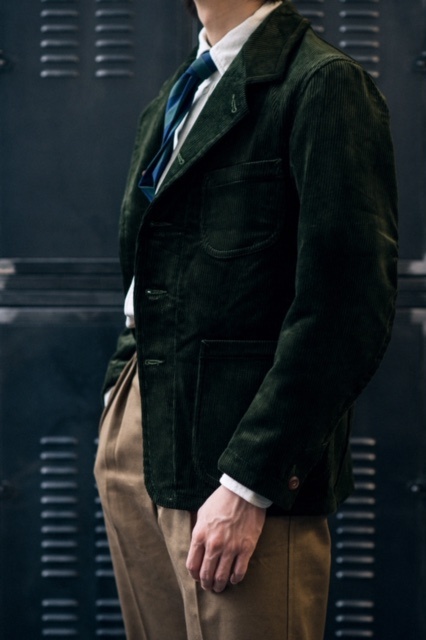 "Made in China"? ... that must be shit. Mass production. Child labour. Poor quality. Cheap crap.
Not a stigma as strong as claiming that Made in China is pure junk. It became a mission for me to prove the opposite, by searching for "Perfectly Made in China" and discover the gems that are really there to be found!
Many years ago I travelled to Okayama and Kojima in Japan, an area that's known as the holy grail of raw denim. Up-close I had the opportunity to witness what pure craftsmanship is and means to the Japanese culture. Using traditional methods and vintage machinery, the craftsmen of Momotaro Jeans and Japan Blue, both part of the company Collect, made jeans and other products on the highest level one can imagine.
I was fascinated! For me, it was very special to experience with how much respect the production was dealt with in Japan, as if it was a form of art. In a (fashion)world where everything is about faster, faster, faster, it seemed as if time stood still here in Japan.
During my time in China I couldn't imagine that this kind of craftsmanship didn't exist in China. It just had to be there! Two countries that were that close to each other geographically, and with such a long textile history in China, I just had to find it!
It became a mission for me, and I succeeded in it!
After extensive research and browsing through loads of internet forums, I finally tracked someone down: Mr. Raymond, founder and maker of Red Cloud & Co. jeans. A small, premium denim brand with a huge cultstatus in China and the rest of Asia. I wanted to learn about this man, got in touch with his distributor and before I knew it I was on a plane towards Shenyang, the north of China.
January 2013, minus 20 degrees celsius. After a drive on some icy roads, together with the distributors, I ended up at a brick barn in the middle of nowhere. I was amazed. Fact. What is this place?
Once I got inside I knew it. This is one unique guy with a very unique product!
I barn stacked with antique machines, rolls and rolls of raw denim and one premium pair of jeans after the other. I filled up with joy, it does exist!
Raymond and I got introduced and, with some translation, I quickly understood that in front of me was standing the guy who, arguably, makes the best jeans in China. A level at least equal to my Japanese friends, completely made in China using Chinese indigo, Chinese cotton and Chinese craftsmanship. Unreal and awesome to discover this!
That same day I also met Samuel Hsin Wei, a business partner of Raymond and who was in charge of the US distribution. And it was this guy, Samuel, who would cross my paths once more many years later.
Motiv
When I started drafting my concept for Store Du Nord, early 2019, it was an absolute wish of mine to work with Red Cloud & Co. What would be more beautiful than to merge my love for raw denim with presenting this brand to the public?
However, Raymond, and thus Red Coud, still wasn't able to operate on a wholesale level outside of Asia. I was gutted! I wanted to fight the stigma of Made in China so badly and now I couldn't!
Then Motiv surfaced.
Now, the good thing about wasting your time on Instagram is that sometimes you might just find something that sticks. With Motiv this was absolutely the case. A workwear brand that presented very unique styles, based on patterns from the 1920's and 30's and using exclusively top notch fabrics. I got intrigued, especially since they operated from China and were located in a Bauhaus building in the art district in Beijing! How good can it get?
I quickly got in touch, sending out an e-mail in which I explained my concept for Store Du Nord, my time in China and my love for workwear brands and fighting the stigma.
We hit it off straightaway. The founders thought I had an interesting perspective on "Made in China", my knowledge of the Chinese market and that I worked with Red Cloud & Co. Because one of them did as well.
Samuel Hsin Wei.
I immediately knew it was good. This guy knew what quality was, and I had no doubt whatsoever about Motiv. This is the brand I want to work with. This is the story we will tell together!
Samuel explained how he takes care of the wholesale side of business and how they want to grow the brand. The designer, Daniel Gu, explained to me his background (raised in Vienna) and his love for workwear from the old world and how to transform this to present, contemporary styles. I was so extremely fascinated how their vision and philosophy seemed to blend perfectly with that of Store Du Nord.  Then and there I decided to bring together a collection with Motiv that was truly telling a story.
Therefor, Motiv is the only brand at Store Du Nord that showcases a full collection, where the other brands are focused as a product group specialty. Seldom I've seen a brand that makes its products on such a high level of quality: The most refined, luxurious fabrics from England, Ireland and Japan. Insane level of detail in the construction and finishing. Respect for tradition but not refraining themselves from innovation. A perfect blend of all the right values, in my humble opinion.
In short, Perfectly Made in China!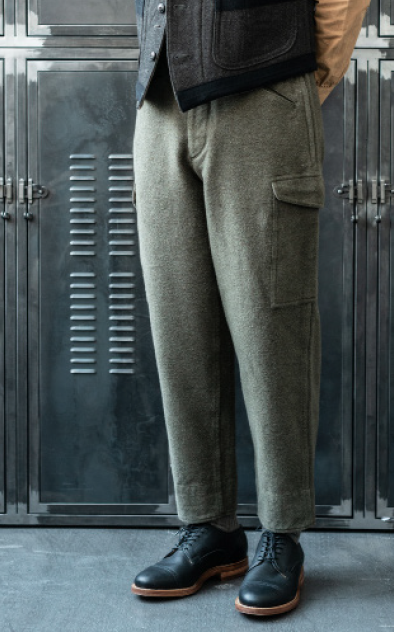 Leave a comment