Free EU shipping on orders of €99 or more!
Login
Log in if you have an account
Register
By creating an account with our store, you will be able to move through the checkout process faster, store multiple addresses, view and track your orders in your account, and more.
Create an account
Meet the makers: Iu Franquesa, Companion Denim
18 May 2020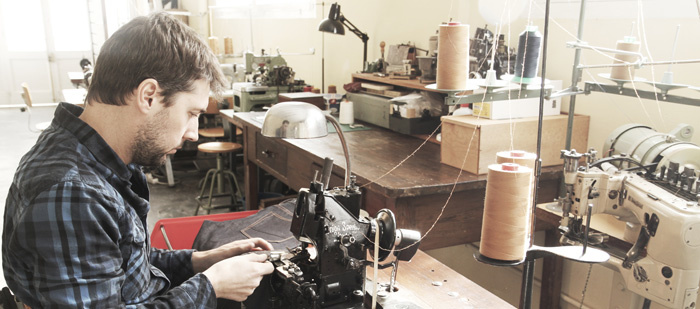 A few years ago, I was actively blogging for online platforms such as Denimhunters and my own Union of Artisans (rest in digital bytes). During that time I was frequently visiting tradeshows in Europe, big and small, to report on exciting denim innovations and discover new artisans in the business. 
During the summer of 2014, which was a ridiculously hot summer, I travelled to Milan to attend one of my favourite shows: Denim Boulevard, a tradeshow truly focused on artisan denim and workwear, with some amazing obscure brands and taking place in a historical setting.
It was at Denim Boulevard that I first met Iu (spelled iu, not LU), the founder of Companion Denim and I was immediately impressed with him and his brand. A modest yet passionate craftsman, working his way around the raw denim industry and crafting insanely beautiful jeans. What struck me most was his attention to detail, especially on the inside, which is all too often neglected by most denim brands.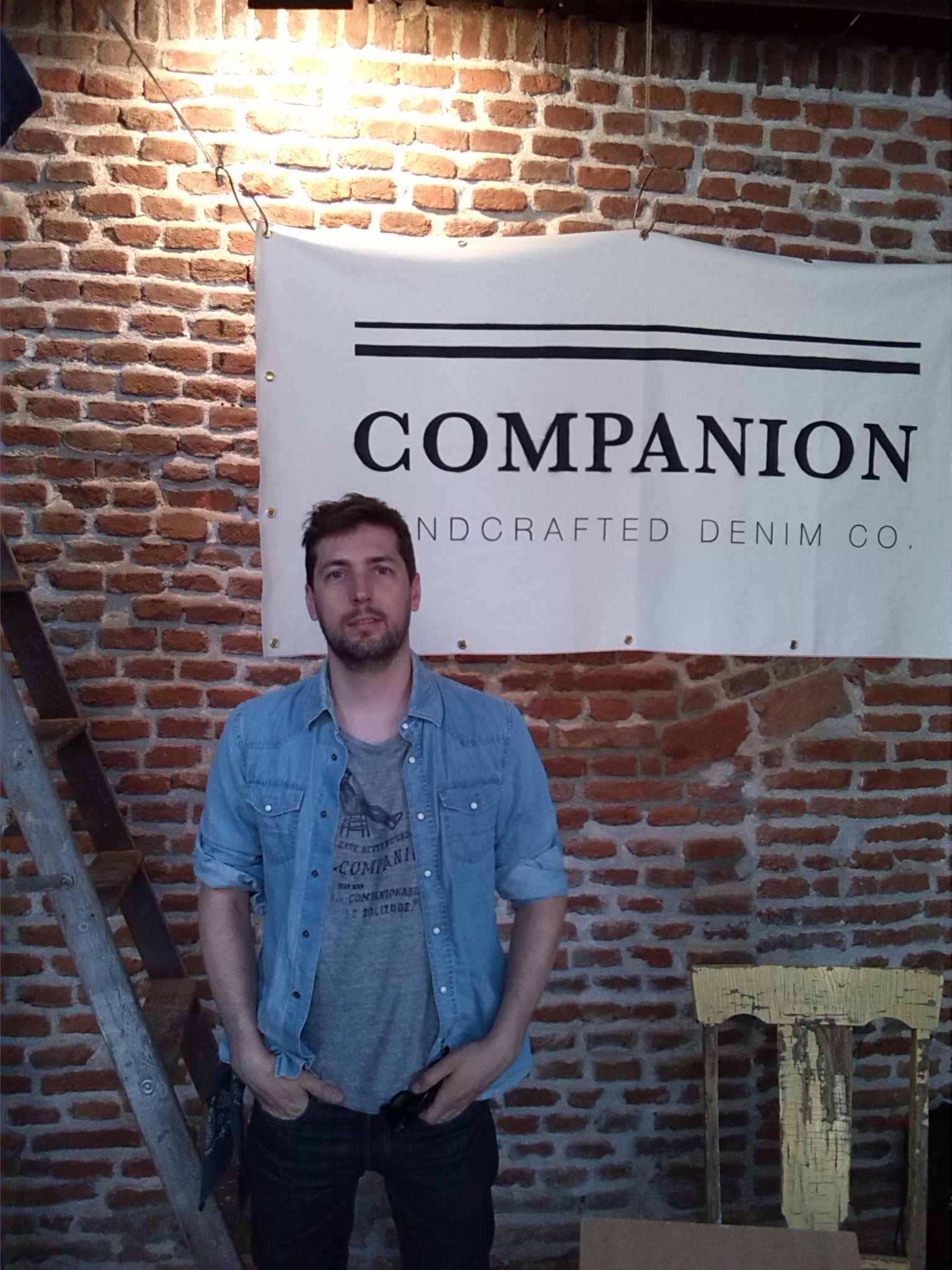 Iu Franquesa of Companion Denim, at Denim Boulevard Milano 2014.
Now, fast-forward six years, I'm the proud reseller of Companion Denim at Store Du Nord and the only stockist in The Netherlands. Having a huge love for artisanal brands, Iu's masterpieces are a perfect fit for the brandportfolio in the store and his philosophy aligns very much with what I aim for with Store Du Nord. Therefor I thought it might be a good idea to have a nice, digital chat on a proper social distance with Iu and learn more about Companion Denim!
SdN: Could you please share with us where Companion Denim, and you as a maker, have their roots? What was the initial trigger for you to choose this path in life?
Iu: I have always been surrounded by denim. When I was a little child, my father used to own an industrial laundry. They used to wash, dye and treat thousands of jeans, mostly Levi's for Europan countries.
After school, and during the summers, I used to hang out at the laundry and even worked there when I was a teenager.
What I found fascinating was that the jeans would arrive in raw state and at the end of the day, they'd look like aged jeans! I always felt intrigued by those jeans in their purest form, being raw, heavy, stiff, crispy and... smelly! Haha!
SdN: When it comes to your craft and the relationship you have with suppliers, customers and staff, what are the values you find most important?
Iu: Honesty and transparency. Fair play above all.
We are altogether in this game and since we need the cooperation of each other to make things work and move forward, it makes sense that we help each other and trust.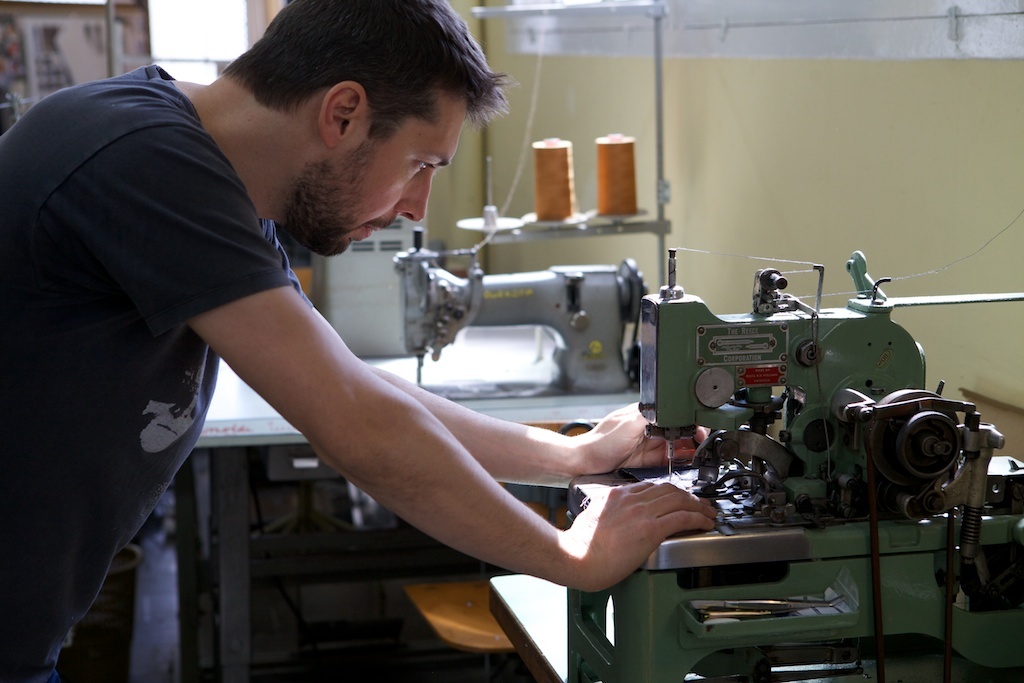 SdN: Could you explain, in a simple way, what the added value for customers is when they buy handmade, artisan made garments?
Iu: First of all, we put a lot of attention to the quality of the jeans. Every little detail counts, not only the outside but also the inside. This philosophy makes us create garments that are a lot more durable and sustainable.
We run our studio from Sabadell, a small city next to Barcelona, where the production of our goods is done. We work with a small team of 7 specialised and trained people, all with European salaries.
We recently invested in renewable energy in our workshop in order to produce in a sustainable way. The roof of our workshop is covered by photovoltaic panels, so it literally means that our jeans are "sun-made".
Additionally, we also offer free repairs on our jeans.
SdN: In an industry where marketing, margins and fast-fashion often lead the way, unfortunately, it can be very rewarding yet difficult to be a niche, independent brand. Why do you think your brand is better equipped to survive trends and styles, compared to mainstream (denim) brands?
Iu: Although part of my background is in fast-fashion (an industry for which I worked in for many years), I don't really pay any attention to trends. I like to design more in a "freestyle" manner.
I believe a big, and growing, part of the consumers are shifting their buying habits to more sustainable/ethical brands, and the current Covid-19 pandemic can be an accelerator of that movement.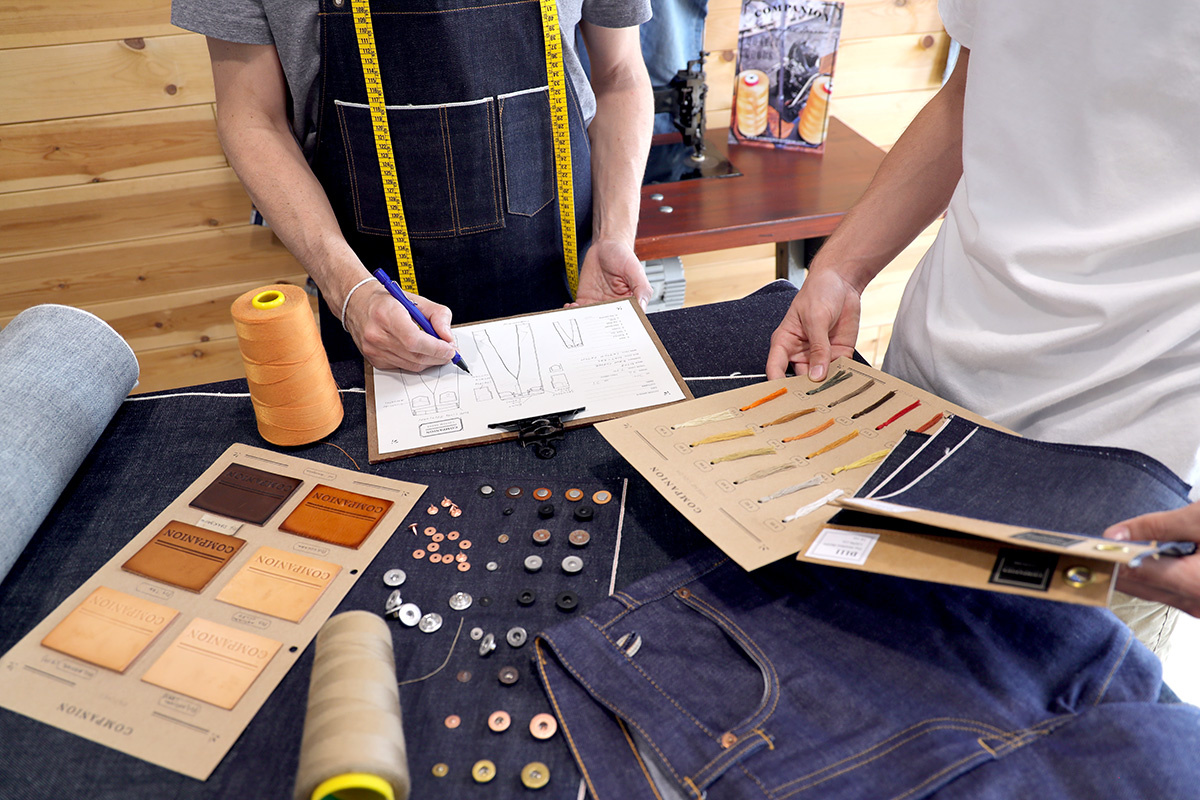 SdN: What are the biggest challenges you've faced and conquered since you started Companion Denim?
Iu: There are a few of them but firstly, to set up a jeanswear factory with all the right machinery and find all the suppliers needed to make quality jeans. This is not as easy as it sometimes seem.
Second, to design and to make a product we are really proud of, and that someone in the world is willing to buy.
And third, to keep the numbers running healthy and make a living from it. A process that is taking more shape over time.
SdN: The first batch of Companion Denim at Store Du Nord is being very well received by customers. As a maker, what do you find most important when you start working with retailers?
Iu: Starting with a new retailer is always a small "BIG" success for us.
We like to spread our brand through carefully selected retailers. They are often small shops, run by passionated people that will show and sell our good to their customers with all the care and dedication the goods deserve.
To order Companion Denim at Store Du Nord, visit the online shop here!
To see more of Iu's work, check out this amazing video which was made by Grau Pro:
COMPANION DENIM CO. from Companion Denim Co. on Vimeo.
Leave a comment