Shop on Appointment via Bookings!
Login
Log in if you have an account
Register
By creating an account with our store, you will be able to move through the checkout process faster, store multiple addresses, view and track your orders in your account, and more.
Create an account
Changing the collection cycle
30 Nov 2020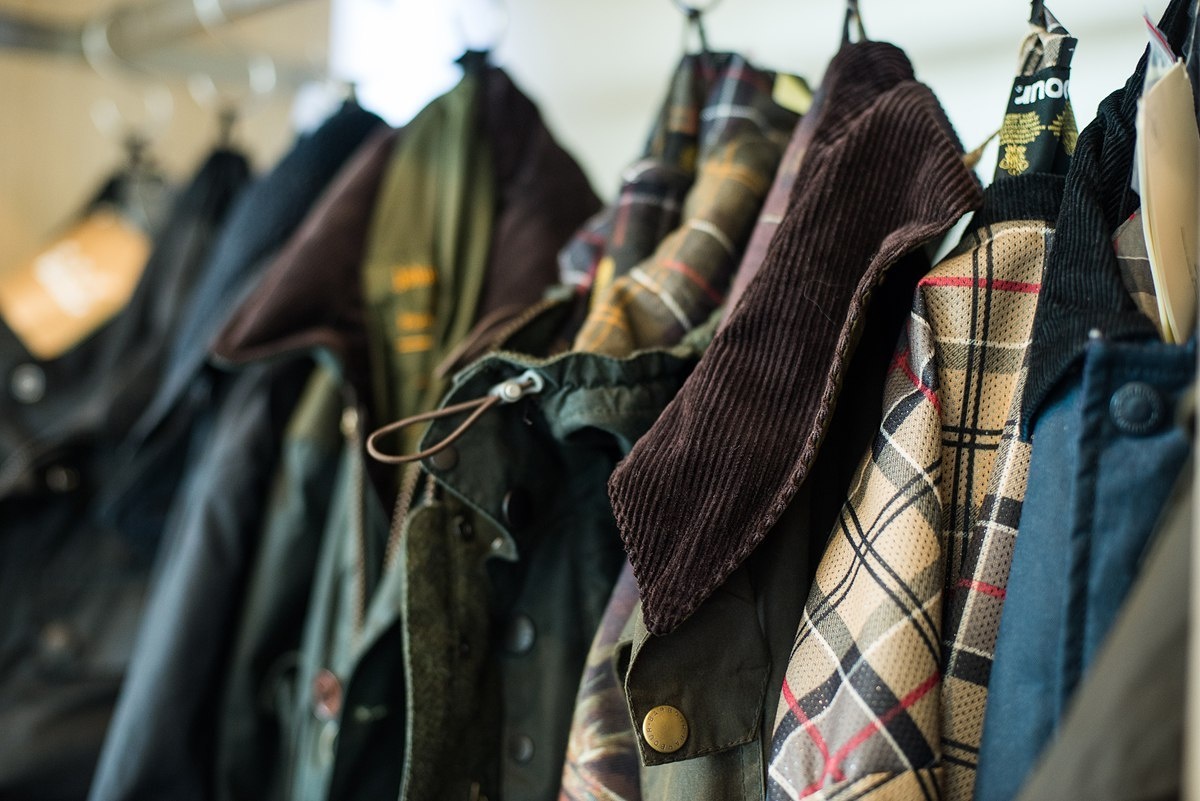 Did you ever notice how most retailers have a large selection of winter coats in July, and shorts in February? I'm pretty sure you've seen it when you were browsing the stores in your town, asking yourself who on earth would buy a down jacket when it's 30+ degrees outside...
Weird, right?
I've always found it weird myself, and over the past two decades I've seen this shift in delivery windows become more and more extreme. The main reason for this is that many brands and/or manufacturers produce in bulk and have their warehouses stocked with next season's collections while the current season is just half way. They want to ship it out to make space and collect payments, and some stores actually manage to sell those collections in the midst of the other season. Pretty great achievement if it wasn't for a lack of stock at those retailers when most people actually feel the need to buy it. How often has a short been sold out while it's only the start of summer?
So this illogical chain of events has got me thinking on how and when I want to receive my collections, because eventually it is my store and my way of doing business to cater to my clients in the best way possible.
I've decided I'll try and flip the system as much as possible with the brands I carry and here's how and why...
Why a change is needed
As explained in the before mentioned, many retailers are subjected to the methods and logistics of the (bigger) brands. You pre-order a collection 6-7 months in advance and once it is ready, it is shipped. You often don't have a choice, unless you work with small scale manufacturers and independent makers.
At Store Du Nord I mainly work with the smaller brands and independent artisans, making it a bit easier for me to manage delivery windows. However, I also work with a few big boys such as Lee Jeans and Barbour. They have less options in planning this carefully, as they run a very strict logistic management and don't have the flexibility to make an exception for every retailer.
For my store it is very important that I can spread out deliveries, mainly because it creates less pressure on the liquidity and stock levels. Imagine being a small, independent retailer receiving 70% of all his orders in one month... It would most likely result in payment plans with every brand and running the same collection the entire season. Not an ideal situation to be in.
So if I can manage a way to set up a delivery plan with most small-scale brands, it gives enough space to receive the collections from the bigger brands at their convenience and thus not breaking the bank. 
Additionally, it actually gives the collections of all the brands a better chance to be sold at the right time instead of it becoming "sitting stock" with zero sell-through dynamics. What more can a brand wish for then hearing from their retail partner that their collection arrived at just the right time and sales were banging?
How to make this flywheel actually fly
I've had this idea in my head for a couple of months now and actually used parts of it during my buying for the 2021 Spring collections, with the following example to explain how it can work:
A big brand such as Barbour starts their Spring collection delivery from mid January up to mid March. Funny, as Spring meteorologically begins in March. Probably nothing more clear to explain about this weird delivery cycle than this simple fact.
Anyway... As I was going through the collection and making a selection for Store Du Nord, I decided I might put my wishes and theories to work. I first asked Barbour if they could split deliveries for March and April but, as their window was Jan-March, this would not be possible. Taking another look at my order sheet, I decided that I would want to have all the wax jackets delivered in January and February and the lighter tops in March. 
This way I can receive a fresh impulse of outerwear that is also suitable for the colder days, the perks of waxed jackets with a proper lining, during a slower time of the year for retailers and not risk receiving an outerwear collection in mid March when it's very well possible that temperatures have hit new record highs for the time of year.
In my humble opinion this sounds like a very plausible solution for both parties involved.
I've also set up this concept with my dear friends of Norwegian Rain, planning the collection for a February drop just in time for the rainy season. I want clients to be able to experience the functionality of a technical coat both when it is cold and rainy but also when it is warmer with unexpected rain showers.
Setting it up all the way 
As I'm making the buying plans for Autumn/Winter 2021 now, with buying season starting in January, I hope to roll out this concept towards all the brands, all the way.
Much of my vision is dependent on how willing brands are to operate in this way. It's not just me who is involved in this buying strategy. They too are dependent on fabric makers, a local production facility and their entire list of retailers. It's very difficult to plan these kind of strategies but if we don't make a start somewhere, we won't make it anywhere.
It is my goal to balance the delivery of products by category, such as outerwear when the colder months start and easy-to-wear knitwear or trousers at the start of a new collection season. This means I could miss the boat occasionally but risks like that are part of the retail game we all play.
In the long run it's about finding balance in collections, introducing new styles throughout the season and focusing on contemporary garments that aren't necessarily seasonal. That's what truly counts for me. I don't want to be dependent on the whims of certain brands just because they have to clear out their warehouse. 
Perhaps we can all work a bit more sensible, a bit more slow and a bit more on demand only.
Leave a comment