USE CHECKOUT CODE 2021 FOR 10% NEW YEAR'S GIFT ON ALL COLLECTIONS!
Login
Log in if you have an account
Register
By creating an account with our store, you will be able to move through the checkout process faster, store multiple addresses, view and track your orders in your account, and more.
Create an account
A raw denim love affair
30 Apr 2020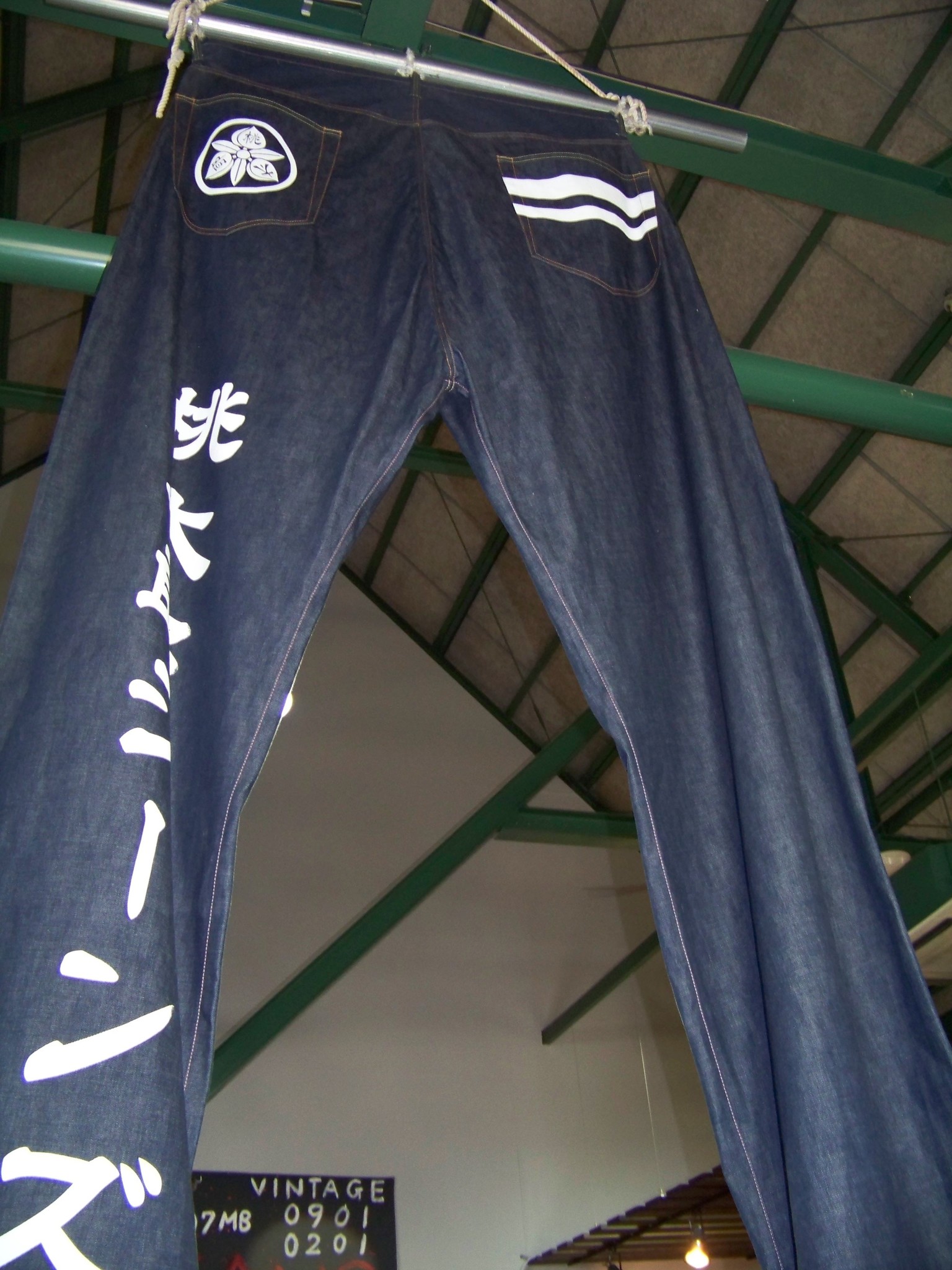 Imagine stepping into a world that exceeds all your expectations. A world where modern day innovation blends perfectly with the ancient world values of tradition and respect. Some sort of parallel universe that exists due to the continuous dedication in artisanal craftsmanship and educating each new generation in the concept of slow but superior.
When trying to find words to describe my journey through the world of raw denim, these are a few of the many that come to mind.
Having been in the fashion retail industry, I was quite a noob when it came to premium raw denim. In the early 2000s, I got well acquainted with innovative denim as I had the pleasure of working with brands such as Armani Jeans and M+F Girbaud, two iconic brands that taught me a lot in terms of denim washing, fabric development and experimental fits. Especially Girbaud was, and still is, a brand that holds a very special place in my heart due to everything they meant for the fashion industry as a whole.
However, it wasn't until 2008 that I got more familiar with raw denim and brands such as Atelier La Durance, Momotaro Jeans and many other brands that I've never heard of.
Like a drug
Working in The Hague, Netherlands, became a first step in my journey to discover more on raw denim and how this intriguing world has its own ecosystem. 
The Hague was once known as a blue city, with many rugged denim stores all specialising in certain styles and brands. One of the brands that was a must have for denim lovers in The Hague was the infamous, and now legendary, brand called Atelier La Durance. A denim project set up by Gerard Bakx and Boy Bastiaans and known for their wide cuts, high attention to detail and signature pocket styles, setting the tone for denim in The Hague.
So what was it that triggered me?
I started to research the jeans more. How it was constructed, the hardware that was used, the fabric and dye.
Selvedge? Never heard of it.
Raw denim? Must be very uncomfortable.
Natural indigo? There goes the seating on my white couch.
It appeared I just didn't get it at the time.
So I decided to get myself a pair of Atelier La Durance, never regretting it since day one.
Raw denim felt amazing! A fabric that you put some effort in yourself as well, seeing it evolve over time and actually becoming more beautiful with wear. The natural indigo bleeding on my white sneakers, on my legs, on my couch. It was all good to me. 
I felt the need to have more raw denim. So I went out and did.
And another one, and another one.
Was I getting addicted?
Big in Japan
Fast-forward to 2011, having turned into a denimhead and spending most of my spare time to research on denim forums such as SuperFuture and being absolutely delirious when a new, insane fabric style came out. I just kept wanting more and more.
So what do you do when you keep wanting more of the same, damn fine product?
You go to visit the Holy Grail.
Okayama, Japan.
To most lovers of denim and indigo, the city of Okayama is very well-known. Many premium raw denim brands either find their origins here or source their fabrics from Okayama, brands such as Momotaro Jeans and Japan Blue rings a bell to many denim afficionados. 
I decided to pay them a visit, a trip that would exceed all my expectations.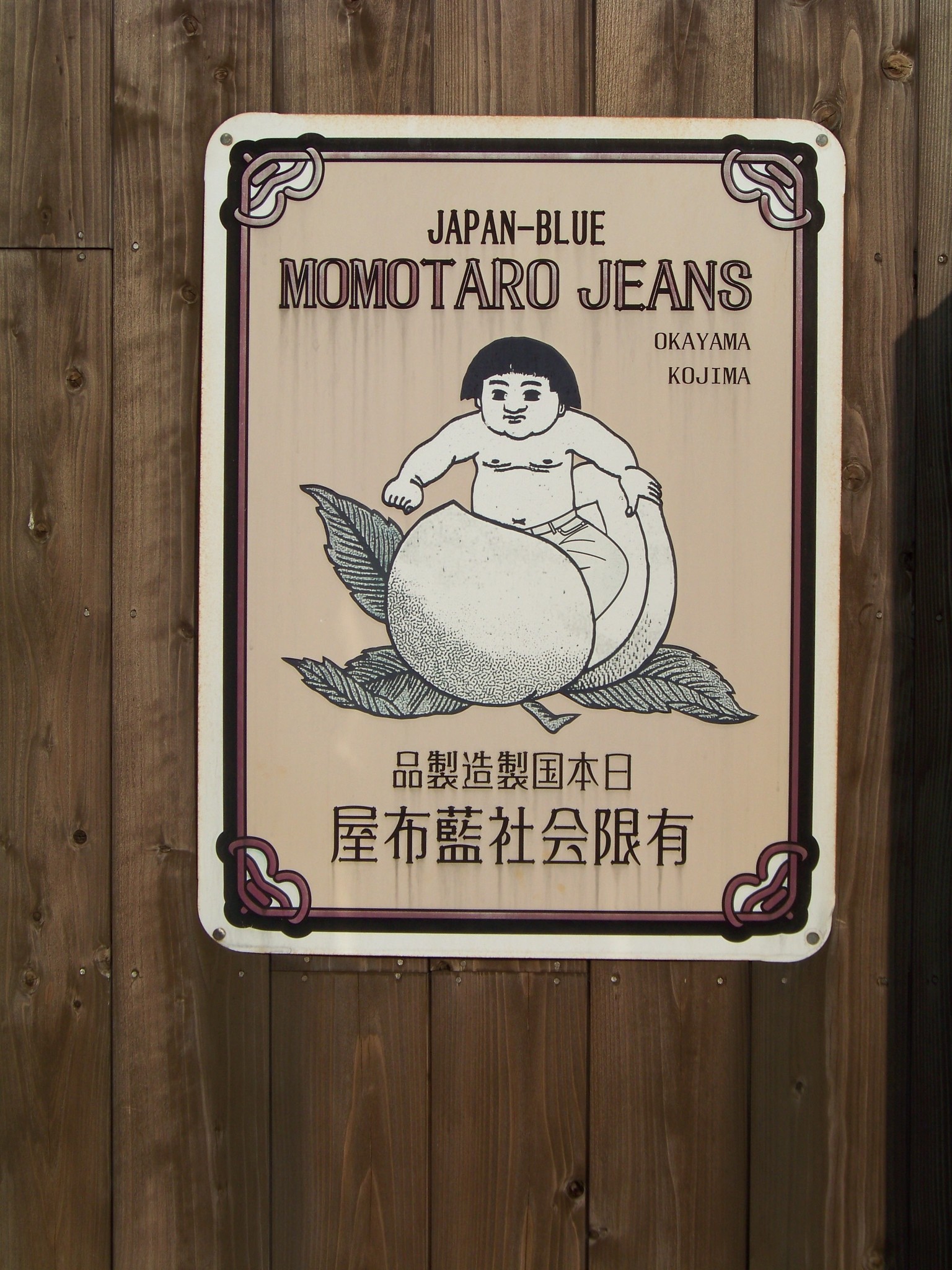 I was in Japan when the devastating earthquake and tsunami happened, a tragic event that affected and influenced daily life to an extreme.
Still, the international manager of the Japan Blue Group (including Momotaro, Collect and Japan Blue Jeans) took the time to meet me and show me around.
Mr. Katsu Manabe, son of the founder, gained my respect immediately for making this effort despite times of crisis in the whole of Japan.
After getting acquainted and discussing a bit why I wanted to visit Okayama (my out of control addiction to raw denim), Katsu explained to me how the company works and how valuable it is for them to keep pushing their amazing product through the right channels.
The world of raw denim is very appealing, but for all those niche companies it is a very hard battle to survive and to educate next generations. As Katsu explained, younger generations are less interested in genuine craftsmanship and heritage compared to the generations of which he and his father are part of, thus making it increasingly difficult to pass on knowledge to keep the raw denim industry in a vital form.
However, as the world has much changed since 2011, there is a slow yet steady rise in the appreciation for raw denim outside the infamous subculture of denim heads.
The blueprint that companies as Japan Blue have, is quickly becoming a more adapted method of developing premium raw denim all over the world. As consumers appreciate artisanal craftsmanship more and more, seeing the value in extremely well-made garments and researching the supply chain thoroughly, this is a key factor to keep all those niche denim manufacturers vital in continuously changing and challenging times.
The treasure hunt at Store Du Nord
Unlike the indigo dye in my jeans, my love for raw denim and indigo has never faded over the past few years.
When building the concept for Store Du Nord, raw denim was my main ingredient in the contemporary quality soup I was cooking. And as we all know, a dish only gets better when you add a few secrets to the recipe...
Visiting denim tradeshows in the past years and writing blogs on artisanal denim, including hosting the first Artisan Challenge for Jeanmakers, I've had the luck to meet many independent artisans that focus on creating the best possible jeans in their opinion.
In the hope of being a solid advocate for artisans, I decided it would be a good fit to add a few of these particular brands to the brand portfolio of Store Du Nord in order to help them grow their business, and to help the store become a hotspot for niche denim brands.
Well-known brands such as Lee Jeans and Japan Blue blend perfectly well with the more artisanal world of Momotaro Jeans and Companion Denim, and will find new playmates in the Autumn of 2020 when collections of TheConcrete Madrid, Tellason and TCB Jeans will join the line-up.
After all these years it appears that I've been able to convert my addiction into a workable passion on a daily basis, without having to go to rehab...
Leave a comment