Shop on Appointment via Bookings!
Login
Log in if you have an account
Register
By creating an account with our store, you will be able to move through the checkout process faster, store multiple addresses, view and track your orders in your account, and more.
Create an account
- '21 visions -
29 Dec 2020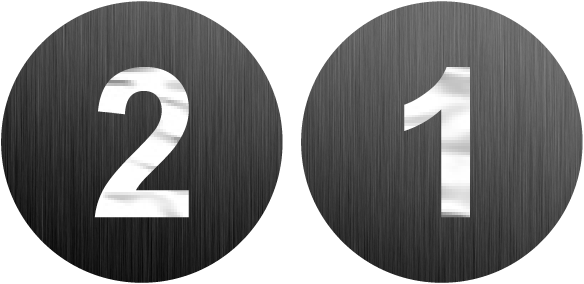 It has been quite the bumpy ride, hasn't it? 
We've all talked enough about the pandemic that took control over our lives, I'm pretty sure I've spent many hours talking to people about the issues I faced with my store and how I tried to stay positive despite it all. So as we set foot into the year 2021, let us focus on visions.
Visions are what give us creativity. Creativity leads to a desire to achieve and create new goals. It drives us to become better, to help others with our positive energy and it learns us to be thankful. If life has taught us one thing, it is the fact that through gratitude we find mindfulness.
I'd like to present my 21 visions, not strictly focused on Store Du Nord of course ;-)
'21 VISIONS
A brighter day starts when you open your eyes. Open your eyes daily.
We'll appreciate Mother Nature a lot more and treat it with the respect she deserves.
Challenging the status quo in the fashion industry will be a main driver for Store Du Nord, as I'm totally fed up with brands that keep overproducing and eventually ruin the markets with heavy discounts. 2021 is about disrupting the game and awarding consumer loyalty.
Each day begins as a blank canvas, paint it as you see fit. This is your 2021.
For men in suits, all is not forgotten. I firmly believe 2021 will see the return of the dandy, the distinguished gentleman. No more suits that barely fit (or way too roomy) but proper tailored styles as it should be.
Retail on Demand will become more and more relevant, as my friends of Norwegian Rain have recently introduced in Copenhagen. Minimise production, avoid bulk quantities and cater to one's actual needs. Made to Measure outerwear & casual wear is the future, and at Store Du Nord we'll be introducing it step by step.
Patience is your new, best friend. Time does not fly, it really doesn't. We'll all learn to enjoy the little details life brings us, stop checking our phone every other minute and walk around with our heads held high.
We'll offer our help more often to those who need it, even if they don't ask for it. If 2020 showed us something, it is the fact that together is better.
A counterculture will come straight at all of us, and it will be a welcome one. I'm seeing the mindset shift when it comes to (fast) fashion retail and how businesses actually do business. No more full focus on quick wins, cheap deals and poorly made garments but a renewed appreciation for quality made garments that have a story to tell. The makers economy is making waves.
You'll buy less but better. A rewarding wardrobe is built on the core principles of contemporary yet versatile garments that blend with pretty much any style. Ask yourself what kind of clothes make you feel good and focus on those.
You'll do epic shit, either by yourself or with a group of people close to you. You'll do this because you realised in 2020 that there is so much more in life to achieve, and you will achieve it.
Surround yourself with people who believe what you believe. The only way to move forward is by moving in the right direction, supported by others who share a similar mindset.
There is no such thing as bad luck, just thoughts about stuff that makes you feel unlucky and thus will come your way. If something doesn't turn out as you hoped for now, it means something greater will come your way. So think about achieving greatness instead of worrying about bad luck when it's not even there.
We'll support our local community more. Personally, I felt gutted to see so many people do panic-shopping at the big department stores and totally neglecting local businesses. Without local heroes, the streets will look bleak and without a soul. Support local community even more, it's the best way to prevent people saying "It's such a shame so many small businesses went belly-up...".
We'll create more memories with our families and friends, even the things that look very small and simple. How wonderful it is to appreciate the life we live, let us not forget.
Killing time by being online is soooo 2020. 
Your best mindset "to do": Once a day, sit down and write or draw the first thing that comes to mind, no matter how silly it might be.
In 2021, Store Du Nord will keep surprising you with the best raw denim brands that are hard to get. And lots of other carefully curated garments of course.
You'll achieve one great goal a month, simply because you want your visions to become reality. What a joy to be driven with so much positive energy!
There will be events again, to celebrate all those wonderful moments in life. 
You've survived 2020, you'll survive the next couple of years as well.
Many of these visions, of course, are inspired by the creative mindset that drives me to achieve goals day in, day out. I'm pretty confident all 21 will be achieved and I'm taking you along with me.
LET'S DO EPIC SHIT TOGETHER!
Leave a comment